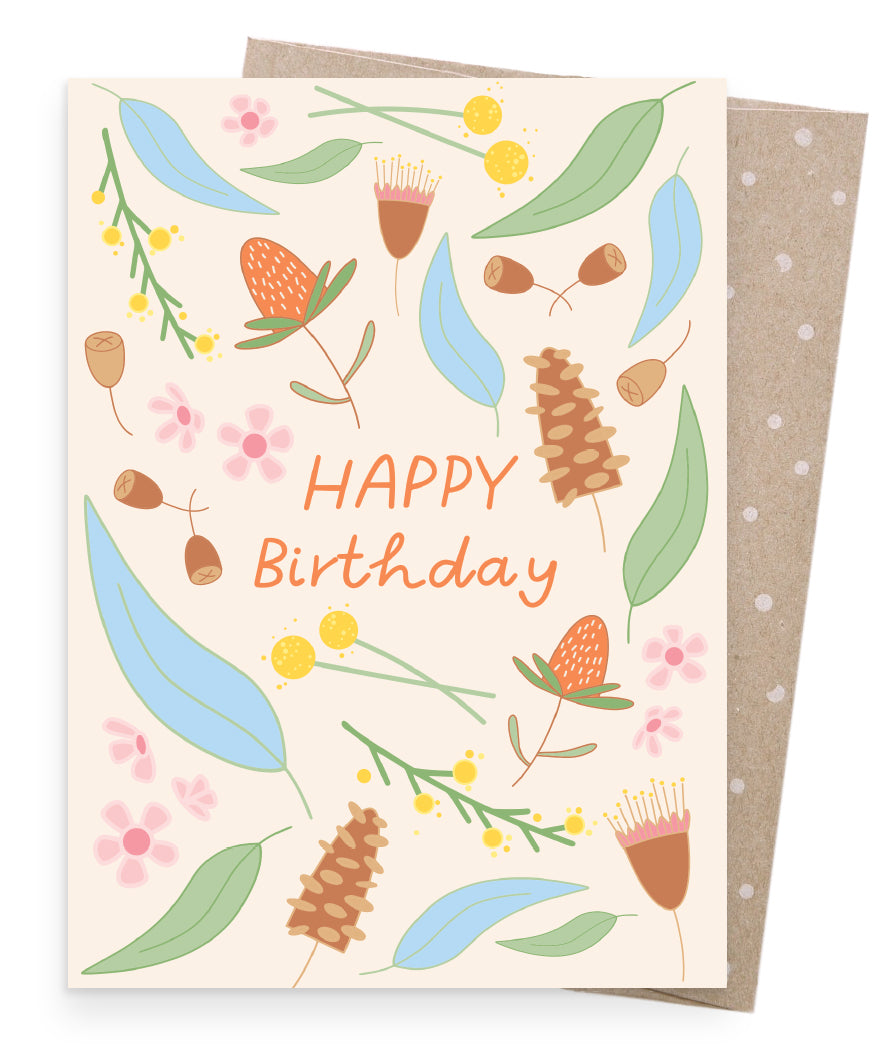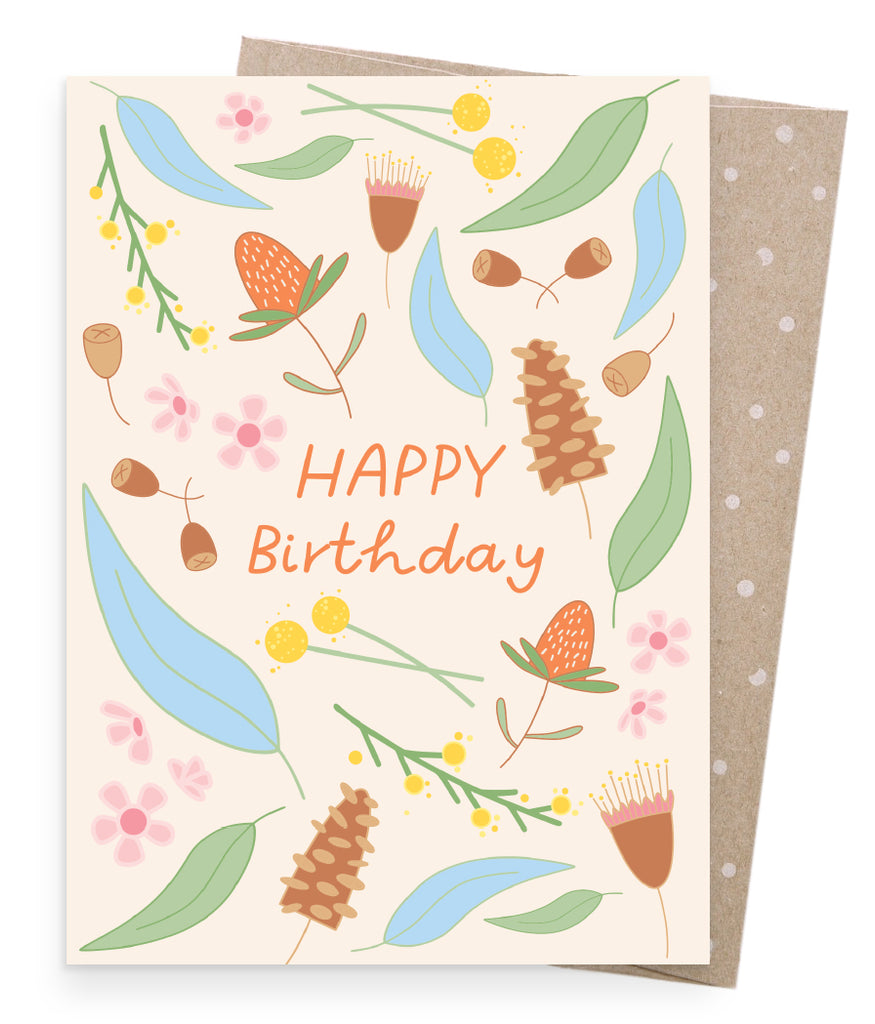 On Sale
Earth Greetings: Greeting Card - Birthday Forage
Featuring beautiful artwork by Australian artists. Blank inside the cards giving you all the space you need for your special messages.
These cards are made in Australia from 100% recycled paper, which is completely recyclable after use. The lifecycle of this product is carbon offset (carbon neutral) through Earth Greeting's donation to the Yarra Yarra Biodiversity Corridor. An additional 10% of profit is donated to care for native wildlife and restore habitat. Every order grows a native tree in Australia, through Earth Greeting's donation to Trees For Life.
All card and paper material can be recycled or home composted.