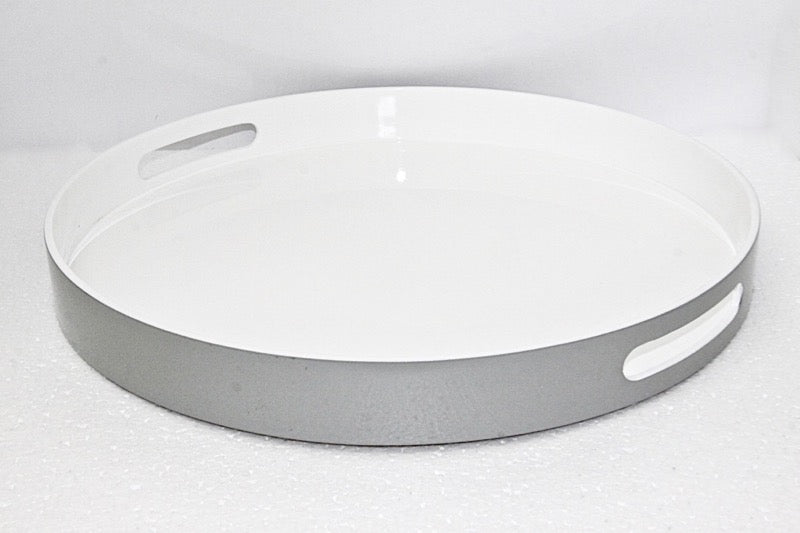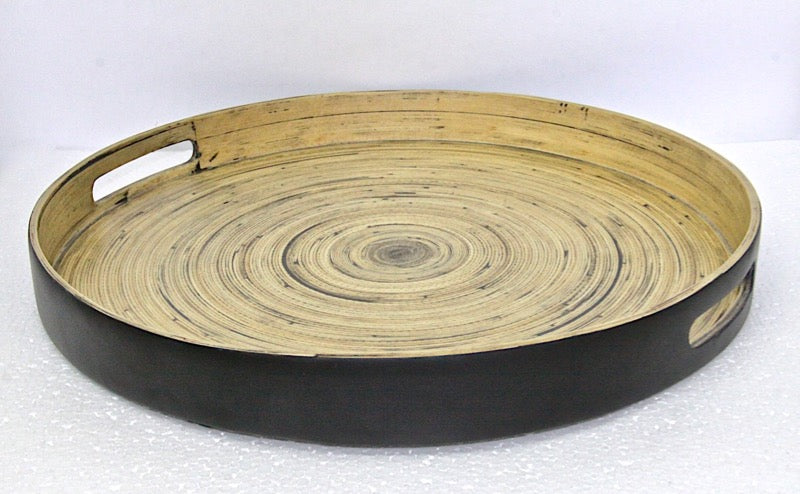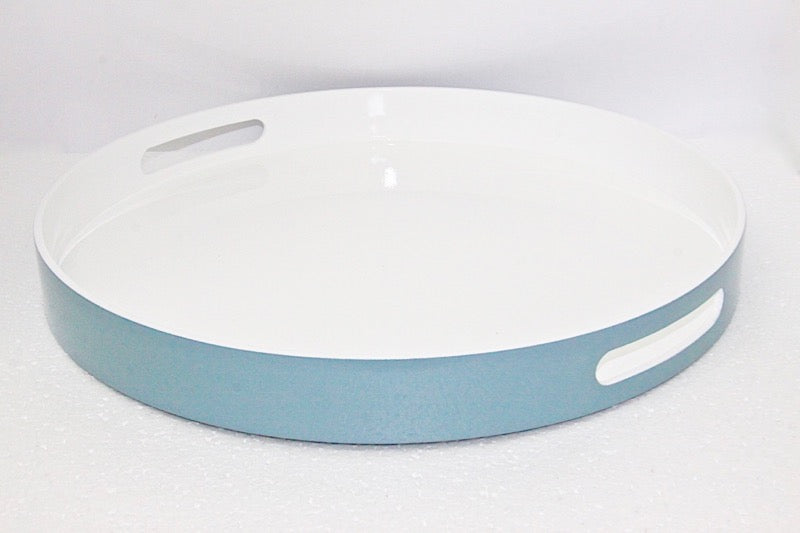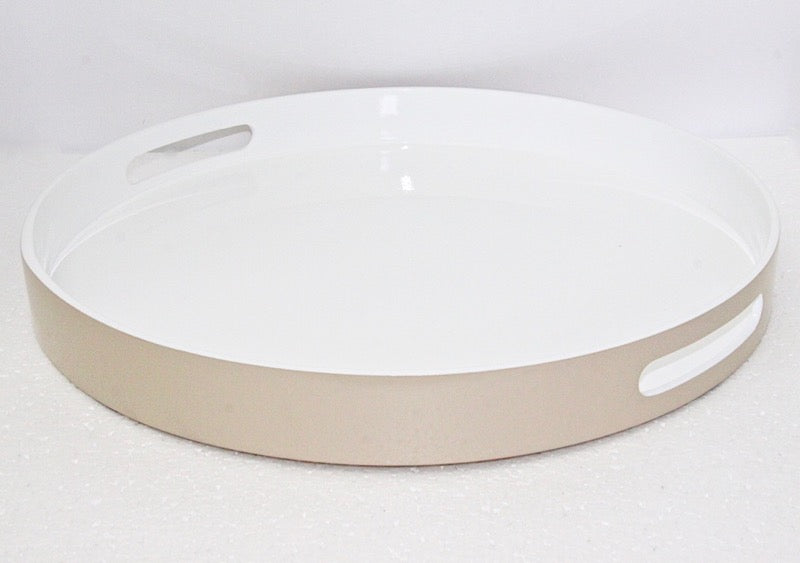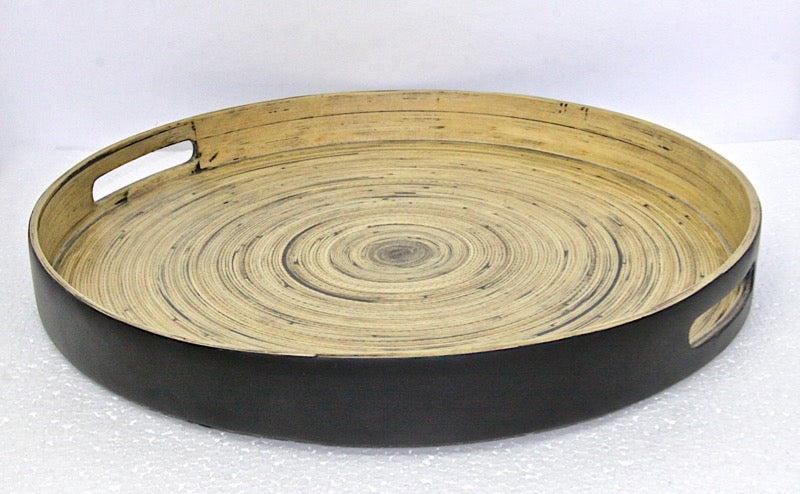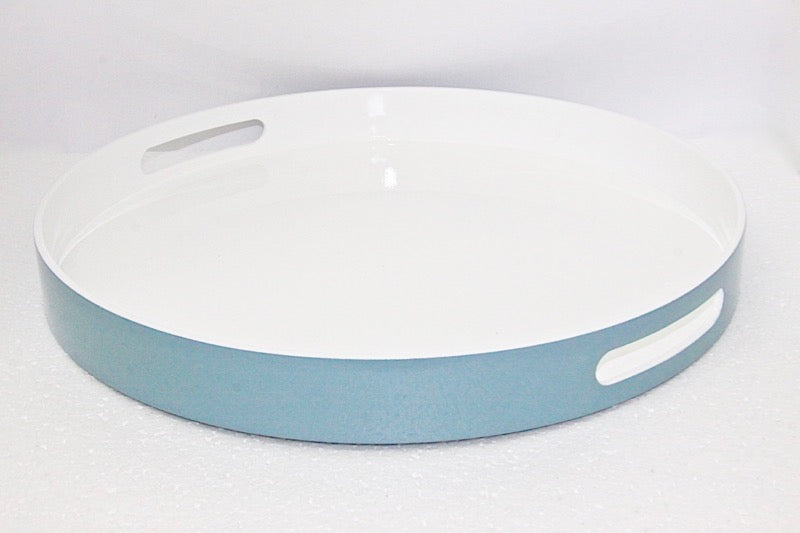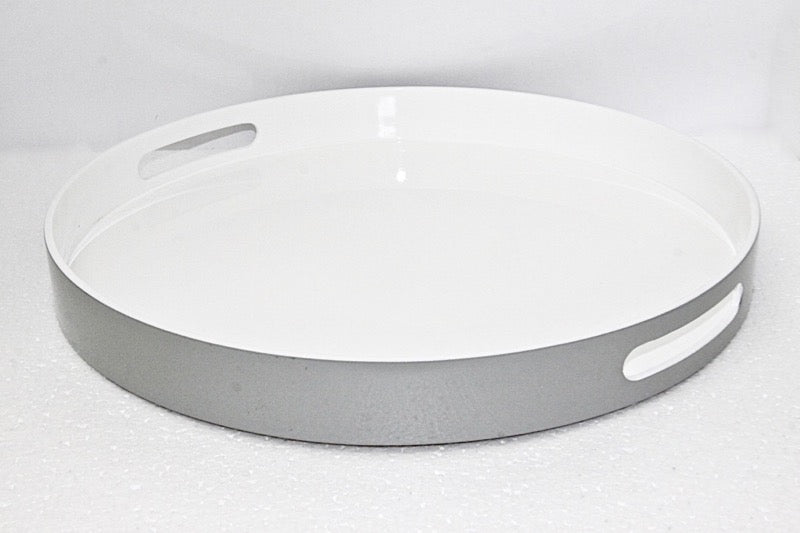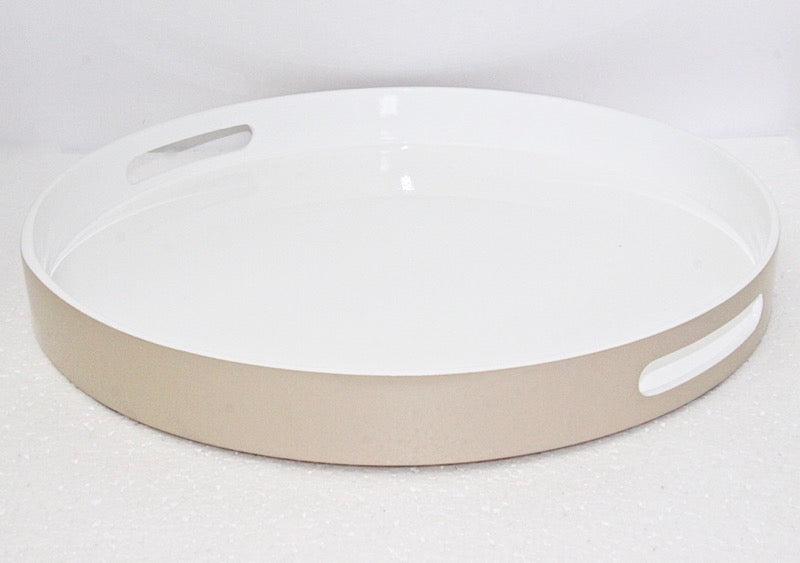 On Sale
Tray Round Bamboo
These trays are handmade from bamboo.  They are then painted with colour on the outside , white one the inside and then a  lacquer is applied to them.
The black tray is painted in a matte black and sealed with a food safe sealer on the inside to highlight the natural bamboo.
The are very lightweight and very strong.
These need to be hand washed only.
Size: D45 x H5cm